Man on the Move: Fashion Favors the Bold
It makes perfect sense that fashion designer Stefano Gabbana – he, the latter half of the extravagant Dolce & Gabbana – suggested that "fashion takes its inspiration from society and everyday life, which is the same for everyone, and this is perhaps the reason why certain elements recur." The fashion house's interpretation of these elements is what makes its lines in peak season, every season. And, as has been the form over the recent years, floral is also at the top of its game and these designers know how to make it bold yet classy all at the same time.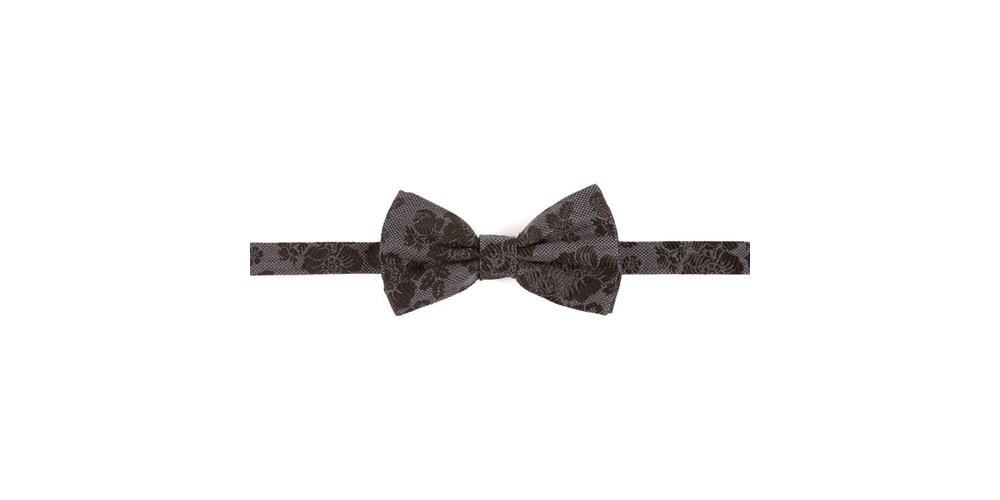 Style Advice: It's an advanced – even audacious – style move to sport a not-so-subtle floral suit. But hey, fortune favors the bold so carry on. Here's a similarly bold option from another designer who knows a bit about non-conforming designs, Tommy Hilfiger. Pair it with this extra-slim fitting black dress shirt made with stretch cotton (which is awesome for flexibility) from Tigers of Sweden and you've already reached rock star status. Formalize the look with a woven silk black tonal bowtie from Diverso. Add a touch of opulence with these rich suede loafers from Billionaire Couture with an embroidered coat of arms that'll do its best to hold you down until Game of Thrones comes back. You can even throw on some non-prescription specs for good measure, like these from Orgreen Optics.
Must-Have: Fashion is cyclical. Less than a decade ago, double-breasted suits came back in style. And more recently, black suits are back in style. And pinstripes, well, those have always been in style in some form or fashion. So add all that up and it makes sense that this black pinstriped double-breasted suit from Dior (who knows a thing or two about black suits) is a splurge item that's worth saving up for. If you prefer the look, but prefer to splurge on other must-haves, then Men's Wearhouse has a great Calvin Klein version as an alternative.
Industry Update: In the midst of fall fashion weeks, one begs the question… are fashion weeks more so just fashionable and not functional? The creativity is there, and the clothes are there, but is the purpose? With this global shift to the digital age and the concurrent decreasing attention span of society, runway shows are becoming a harder sell and designers are wondering if its sustainable or even worth it. I, for one, hope that these shows never lose their place in the fashion world, as the creative direction alone can be interesting enough to pique the interest of many. Take New York Fashion Week for example, where Ralph Lauren's show from his personal garage with some of automobile's finest creations Maybe more blazers and Bugatti's are what's needed to make fashion week trending back up.