David Schottenstein, Founder and CEO of Astor & Black, exemplifies the sort of drive, spirit, and vision we celebrate here at Man of the Hour. His contributions to men's fashion have already earned him widespread recognition, but he's not done yet; this year, we have Swiss Stays, a revolutionary new collar stay—truly, an unsung hero in the young professional's wardrobe—that's sure to deliver.


I present to you an exclusive interview that should drive home exactly why Swiss Stays, modeled after that most ubiquitous of tools, the Swiss Army Knife, is a must-own; and why David Schottenstein sets an example to which we should all pay close attention.

---

Randolph Castro: What makes Swiss Stays a good fit for Man of the Hour's target demographic of young male professionals?

David Schottenstein: Most young male professionals wear collared dress shirts to work each day, and deal with the annoying fact that collar stays don't fit shirt collars properly in most cases, without bending them awkwardly if they are too big, or slide into the bottom with no support if they are too small.


RC: Custom-tailored clothing has become more and more important to professionals in all walks of life, it seems; why do you think that is? What's changed about our society that's made custom clothing important for people other than the archetypal "corporate executive"?

DS: People want to express themselves through their wardrobe. Custom clothing allows men to do that in their own unique way, and these days it's become far more affordable.


RC: Your company, Astor & Black, has received a number of accolades, so it's clear that your customers have embraced the service you provide. What do you foresee for the future of your business, including Swiss Stays?

DS: Swiss Stays is going to offer functionality, convenience, and the unique service of overnighted stays to wherever you may be in the event that you forget to bring them with you. In some cases, we'll offer same day service.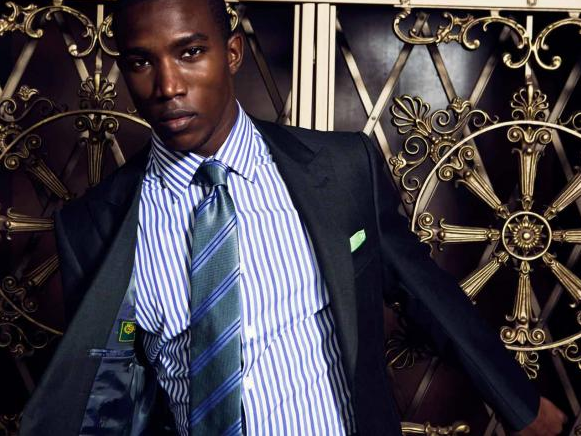 RC: Your clientele includes a number of prominent celebrities. Do you feel that this adds pressure to your company to perform? Have your own expectations for your products changed since you started?

DS: As long as we continue to offer the best custom-made product at the best prices with the best service, we won't have any issues continuing to grow and dominate the industry.



RC: What would you say is the "primary mission statement" for your business?

DS: Offering the best custom-made product at the best prices with the best service.


RC: One of our goals here at Man of the Hour is to provide guidance and support for the up-and-coming professional. Choosing the right clothing, and making the right impression, is certainly a very important part of that. New designs and options are cropping up all around us, and it makes it hard to choose, sometimes. What is your favorite fashion trend of the past few years? Or, to put it another way, what new fashion trend really revolutionizes the way we think of professionals, in a positive way?

DS: Fitted clothing that actually fits you properly. A perfectly-fitted suit shirt and tie, with a crisp, upright collar makes the man.


RC: What about least favorite? Is there anything in the fashion world right now that you feel detracts from what it means to truly be professional?

DS: Baggy clothing and four-button suits. Disaster.


RC: When did you know you wanted to get into "big business," as it were? Can you pinpoint a specific moment in your life that really decided your career?

DS: When I was 7. I knew I wanted to be in a position where I could give to any organization I wanted, without having to even think about it.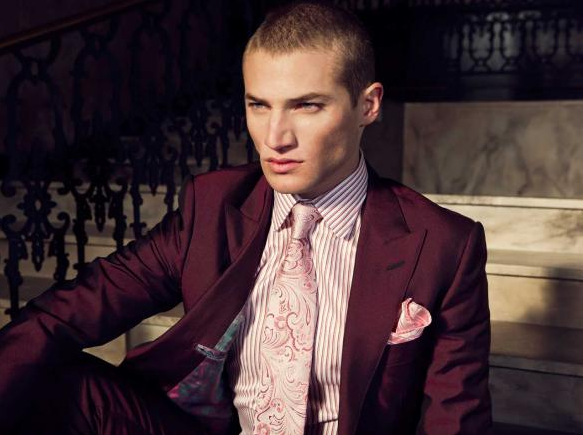 RC: Did you ever consider a different career path?

DS: Thought about being a lawyer. For about 10 minutes.


RC: What sort of work could you never, in the proverbial million years, see yourself doing?

DS: Anything that would require a solid attention span.


RC: We all tend to have at least one person who influences us more than any other. Who, do you think, inspired you to become the person you are today? What would you like to say to that person now?

DS: My father, Tom Schottenstein. Always wanted to make him proud. Period.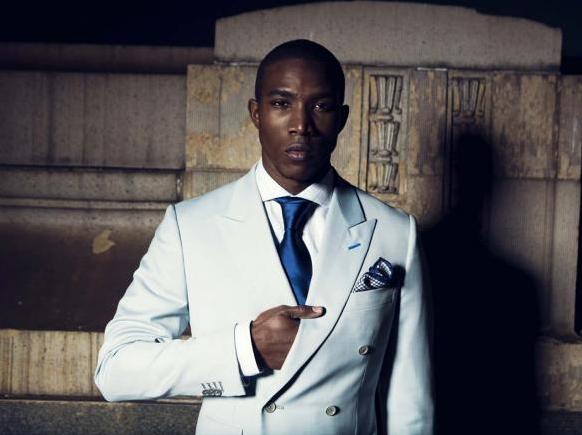 RC: Starting your own business is a daunting prospect for a lot of people, and it's easy to just assume that it will be impossible. When you first got started, what did your family and friends think of your ambition?

DS: They weren't too surprised. It was kind of expected.

RC: The corporate world is stressful and demanding, often to an extreme. We've all heard horror stories of prominent people cracking under the pressure. What do you do to relax, and ensure that you're always ready to tackle your next challenge?

DS: I lay by the pool with my wife and kids, and turn my phone off for at least an hour (or more if I can handle it). Those are my recharge sessions. That, and eating my wife's cooking. The best. Period.


RC: If you had to give one piece of advice to our audience when it comes to pursuing their careers, what would it be?

DS: Don't let the hurdles that will inevitably be there bring you down or dampen your enthusiasm. Don't let all the "no"-s and "not interested"-s even remotely affect your drive. You need to rise above that.

RC: What are you reading right now?

DS: Fall of Giants by Ken Follet


RC: Theme song to your life?

DS: "Callin' Out" by Lyrics Born


RC: What does "Man of the Hour" mean to you?

DS: "Man of the Hour," to me, means being front and center. A man of the present, who is determined and, of course, has great style. 

---

For more information, be sure to check out swissstays.com and astorandblack.com.
---
Also feel free to share this interview, and become a fan of Man Of The Hour on Faceook and Twiiter.